Follow Majic 94.5 On Twitter: Follow @majic945
Tyra Banks is back & better than ever. The supermodel was just named the new face and brand ambassador for Nine West! It's a one-year partnership that's starts this October and Tyra will be celebrating the power of women with roll-out pop-up shops and other events. We cannot wait to see Tyra back in action in the modeling scene and we're so excited for her new campaign to launch on October 1.
Sign Up For Our Newsletter!
Tyra Banks Hits The Big 4-0: Here's The GIFS To Prove It
1. Tyra's The Woman Of Many Faces
Source:
1 of 6
2. Hey Tyra, Are You Happy To Be 40?
Source:
2 of 6
3. Tyra Does Not Approve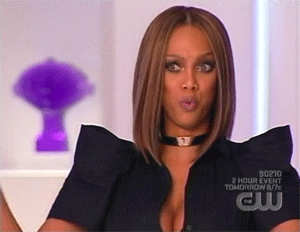 Source:
3 of 6
4. Word Of Advice From Tyra
Source:
4 of 6
5. No Really...
Source:
5 of 6
6. All My Single Ladies!
Source:
6 of 6
Follow me and share the
Majic 94.5